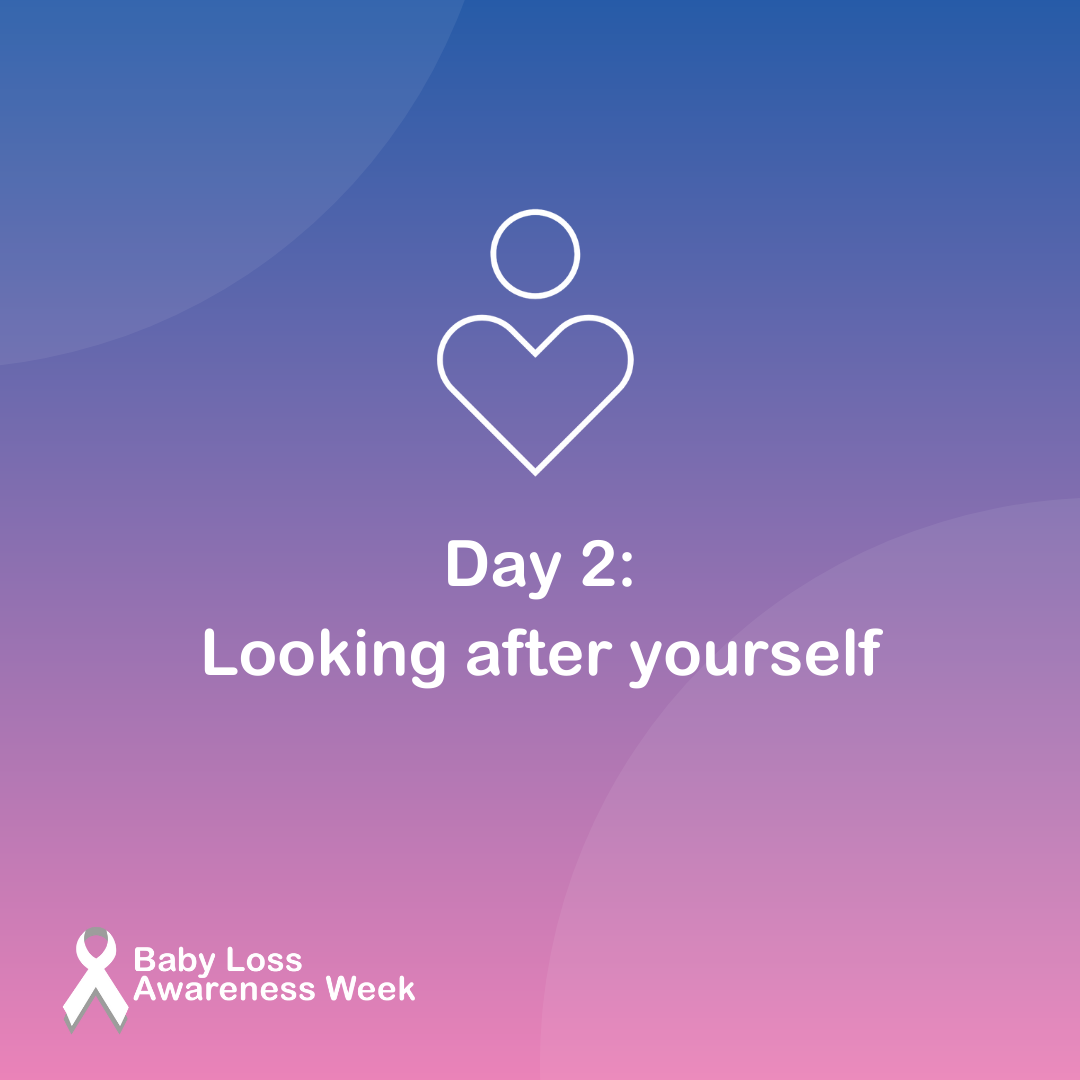 10 Oct

Day 2 of Baby Loss Awareness Week: Looking after yourself

Every experience of grief is individual, and how you feel following your experience of pregnancy or baby loss is valid. You may find that you feel like you don't know how to act, or fully understand your feelings. Grief is not linear, and while overtime you may feel you grow around your grief, you may still have days where your loss feels very raw.​

We know you have experienced one of the hardest things a parent will ever face, and that looking after your well-being may be difficult.  You might find it useful to explore different ways to support your wellbeing, and you can find some ideas which have helped other parents here.

Each day during the Week we'll be sharing the stories of people who've found different ways to look after their wellbeing. Today we're sharing Emily and Sarah's stories.
Tips on looking after yourself
The following tips are simply suggestions that we hope may be helpful, but it's all about finding what works for you.
You could:
Change settings on social media to avoid certain content which you may find upsetting or difficult.

​

Talk to people through the #BLAW network. Many of our organisations provide support, and you may 

make connections with people who have shared similar experiences

​

Take a moment to recognise your emotions. Know that everyone grieves differently

, and your feelings are valid. There 

is no right way to feel when you are grieving. 

​

Journal your thoughts and feelings

​

Use affirmation cards or practice meditation

​

Remember you are still your baby's parent no matter what – are there things you can do to include them 

in your family?

​

Get some fresh air – if feelings become overwhelming, step outside and breathe deeply for 5 minutes. What can

you hear? What can you see? This small action may help to ground you

​

Ask your friends and family if they are able to help you with practical things or looking after

siblings

?

Rest is important for your wellbeing, be kind to yourself and let your body guide you and tell you what it needs.​
​