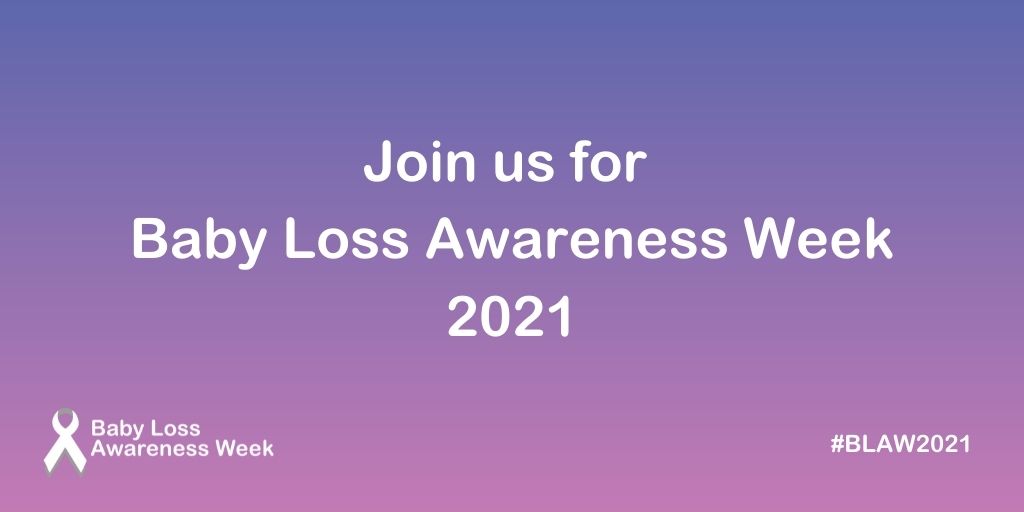 09 Jul

Our theme for Baby Loss Awareness Week 2021

This year during Baby Loss Awareness Week we want to start a conversation about wellbeing and how anyone affected by pregnancy and baby loss can find ways to look after themselves and others.

Each day during the Week we will be exploring a different topic and we want to hear from you, whatever your experience of loss may be, about how you've coped, what helped (and what didn't) so we can all learn how to better look after each other as a community and know how to get the right kind of support when we need it.

Here's how the Week is shaping up:

Saturday 9th October: Introduction to the week and the theme of wellbeing

Sunday 10th October: Looking after yourself

Monday 11th October: Looking after those who provide care and support and those on the frontline

Tuesday 12th October: Looking after siblings (children and adults)

Wednesday 13th October: Looking after partners

Thursday 14th October: Looking after each other as a community (including the workplace)

Friday 15th October: Remembering your baby and Wave of Light

From the moment your baby dies your world is changed forever, and there is no simple way to fix grief; this is a lifelong journey to a new way of coping and how you look after yourself is different for everyone. Grief is a personal and unique emotion and so are the ways that people find to feel better.

So this year we want to reach out to anyone affected by pregnancy and baby loss, to build an inclusive supportive community, and create a space where people can look after themselves and one another; share their experiences; commemorate and celebrate their babies; and develop a shared understanding of how we can all look after ourselves and each other.

Everyone can help this BLAW, whether they have been personally affected, know someone who has, or simply want to help build a world where anyone touched by pregnancy and baby loss can get the support they need in the way that works for them.

Right now we need people to help turn the UK Pink and Blue in October by starting to approach local buildings and landmarks – find out more about how to do this. You can also start planning your own Ribbon Remembrance Event to help raise awareness.

You can also start ordering your Baby Loss Awareness Week Pin Badge, candles and other items from the online shop.

Make sure you're following us on Twitter, Facebook and Instagram as we build up to the Week and you can also sign up for emails about the Week.

Thank you for all your support for Baby Loss Awareness Week. The charities and organisations that are part of the Week are all here for you whenever you need understanding and support.