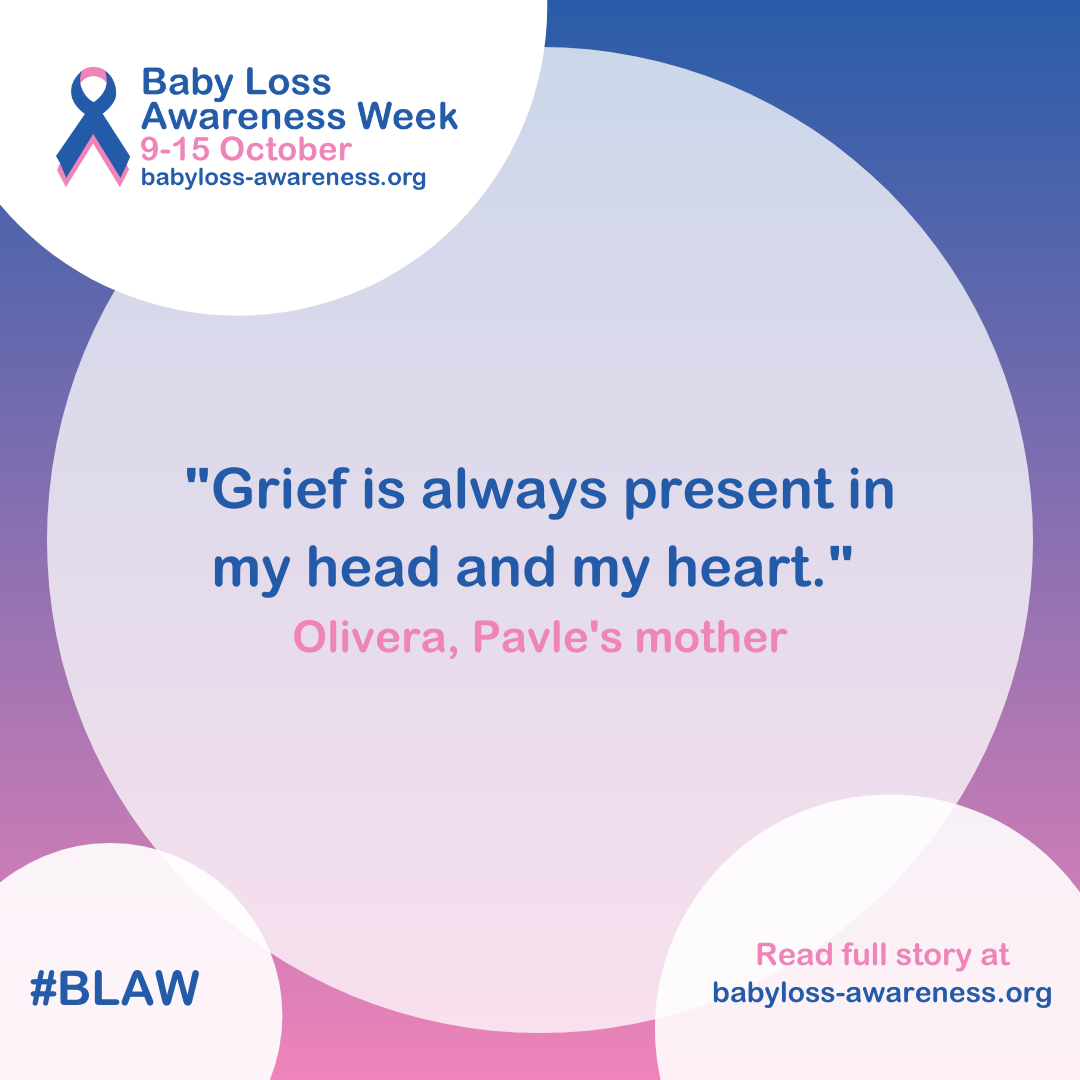 16 Jun

Grief is always present in my head and my heart.

Even if I am writing now my #babyloss story, it hurts.

That was supposed to be my first child. My baby boy and I even gave him a name. His name would be Pavle today. But I didn't even feel a kick from him in my belly.

I was 20 weeks pregnant when I needed to do termination of pregnancy for medical reasons. It was a very devastating and sad day for me.

That happened in November 2021. I remember that day, and I don't want to forget it. People around me, family, and friends want to forget everything for my good. But it's like they don't understand. Like, "Olivera going on with life is good for you. Continue to live, etc."

Everyone knows what is good for you, right? But they don't.

Grief is always present in my head and my heart.

Sometimes I cry a lot, and I want to talk about baby loss the whole time. Because I think that is good for me. I don't want to be quiet about the pain that I feel.

Writing this story was of kind relief for me, and thank you for the opportunity to tell it.

– Olivera, Pavle's mother
---
There are many organisations that offer support to anyone affected by pregnancy and baby loss.
Sands supports anyone affected by pregnancy loss or the death of a baby and works to save babies' lives.
Contact their Helpline via phone (0808 154 3332) or email, or visit their Support Groups online or via Zoom.
Tommy's gives free, confidential advice from qualified midwives and has a host of resources available for those who have experienced miscarriage or neonatal death.
Visit tommys.org/baby-loss-support/stillbirth-information-and-support.