20 Sep

Janine's story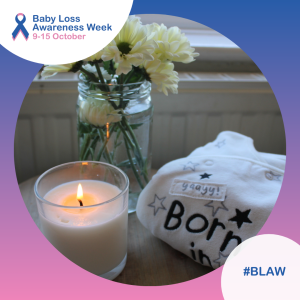 We were so excited when we found out I was pregnant, so excited. I love being a mum and this new addition was rejoiced over. We told our close family with great joy! At 7 weeks, I started to have terrible pain in my side, I felt awful. My husband whizzed me up to A&E, but they sent me home with antibiotics for what they thought was a UTI. Monday morning came for a scan and they confirmed it was ectopic. I was heartbroken, hysterical even. It was one of the hardest things me and my husband have ever been through. I was being prepped for a surgery I didn't want to have, I didn't want to say goodbye to my baby and I was going to lose a tube. I was grateful for prayers from family and friends. At 5 weeks old (2 weeks before ectopic) I had a dream my baby's name was Esther Joy and so that is her name. PTSD followed but now am alot better. I love my little Esther and think of her often, I think too of all the parents who have lost children. The little ones who will be forever loved.
---
There are many organisations that offer support to anyone affected by pregnancy and baby loss.
The Ectopic Pregnancy Trust focuses on early pregnancy loss through ectopic pregnancy. It is the only charity focusing on ectopic pregnancy in providing such extensive general information and peer support for anyone experiencing the condition. For more information and support visit www.ectopic.org.uk.
Tommy's is the largest UK pregnancy and baby loss charity, funding research into stillbirth, premature birth and miscarriage. Dedicated to finding causes and treatments to save babies' lives as well as providing trusted pregnancy and baby loss information and support. For more information and support visit tommys.org