20 Sep

Taylor's story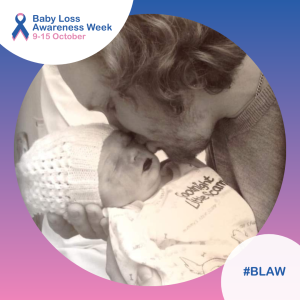 Zachary was stillborn 11 days overdue. He'd be 9½ years old now and I'd probably still be with my wife. That day started a downward spiral. Six months later an unplanned pregnancy ended in a late miscarriage. Then a healthy boy was born, Samson. The 10 months of pregnancy was such a struggle. Another miscarriage followed and that was what finally broke me. I'd been existing until then, living for my child.
I wanted to die. After the second failed suicide attempt. I self admitted to a mental health hospital. Cancer hit shortly after.
Mental pain is far worse, dealing with being a rape victim twice over, three dead children, cancer, the death of two teenage friends, being disowned by friends and family, then coming out as a transgender female. More abandonment.
But, after finally being open about all my experiences I feel better. I was able to ask for help, that's the key. When you're able to ask for help, that's when the healing can start. You can learn to live with your pain. I'm happy again.
---
There are many organisations that offer support to anyone affected by pregnancy and baby loss.
Sands supports anyone affected by pregnancy loss or the death of a baby and works to save babies' lives. Contact their Helpline via phone (0808 154 3332) or email, or visit their Support Groups online or via Zoom.
Tommy's is the largest UK pregnancy and baby loss charity, funding research into stillbirth, premature birth and miscarriage. Dedicated to finding causes and treatments to save babies' lives as well as providing trusted pregnancy and baby loss information and support. For more information and support visit tommys.org