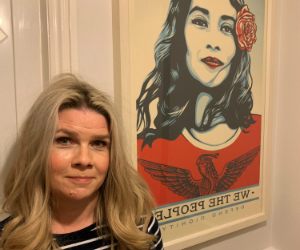 15 Oct

"Something that has helped in my recovery is hope."

I had the last of three miscarriages eight years ago. During my losses there were individual healthcare staff that did their best. But the majority of my care wasn't great. Nobody could explain what was happening. Care was disjointed, communication careless. There was no counselling, bereavement support, or mention of charities. My partner was left out.  I felt like an inconvenience.

I was lucky enough to have two pregnancies that went to term. But here, again, crucial aspects of care were missed.  I tried to talk about my losses, but nobody wanted to listen. My mental health suffered. Strangely, it would make me feel better if I knew my experiences were unique, or something that happened in the past. Unfortunately neither is true.  It's still a lottery as to whether you get nurturing care that helps you heal.

Something that has helped in my recovery is hope. And this week watching MPs debate in the Commons for Baby Loss Awareness Week I felt they touched on so many things that are getting better – and what is left to fix. Yes, there is work to be done but now there is organised political will and growing public support – as evidenced by the number of charities now dedicated to baby loss.  Pushing for the National Bereavement Care Pathway to be rolled out nationally is something we can all champion.

Recently I've been wondering what I can do to press for better baby loss care. For some people it's crafting, fundraising, running marathons or bake sales. Being geeky (I'm an Agony Aunt and healthcare researcher) I realised my key skill was…..signposting.

True, it's not very glamorous or exciting, but it does serve a purpose. I can direct and connect patients, healthcare workers, therapists and charities with each other; and to the research evidence so vital new research can be carried out while making use of the data we already have (see, I told you I was geeky).  The challenge was doing that in ways that felt powerful and meaningful. So I wrote a self-help book that enables people find each other, realise they aren't going through loss alone, and access additional support should they need it.

As we reach the end of Baby Loss Awareness Week I shall be lighting candles tonight at seven and thinking of my babies. I expect you will be too. None of this is ever easy, but I feel hopeful we are at a point in time where things are changing. I wasn't mentally well enough to do much before, there will doubtless be days when I'm not well enough in the future. But on days that I am, I'm ready to work.