20 Sep

Stephanie's story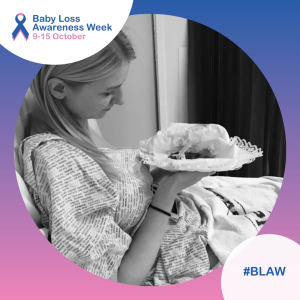 The most comforting step in my journey was knowing that someone else could relate to what I was going through. Back in 2018, following my late miscarriage I shared the news on social media.
An old school friend reached out to me and I later learned that she had also lost her baby at 16 weeks gestation, just two weeks before me and that we both named our little boys, George. That year we sent each other messages of comfort and bought each other gifts to remember our babies.
Every year we acknowledge their birthdays and although we don't regularly speak, the comfort of knowing there is someone else out there that understands, has helped me come to terms with the loss of my baby. She has had a successful pregnancy since her miscarriage and this fills me with hope, every day, that I will soon have my rainbow baby too.
---
There are many organisations that offer support to anyone affected by pregnancy and baby loss.
Tommy's is the largest UK pregnancy and baby loss charity, funding research into stillbirth, premature birth and miscarriage. Dedicated to finding causes and treatments to save babies' lives as well as providing trusted pregnancy and baby loss information and support. For more information and support visit tommys.org
The Miscarriage Association provides information and support to anyone affected by miscarriage, ectopic pregnancy or molar pregnancy with helpline, live chat, email service and online support available. Helpline: 01924 200799 (Mon-Fri, 9am-4pm)