19 Sep

Nila's story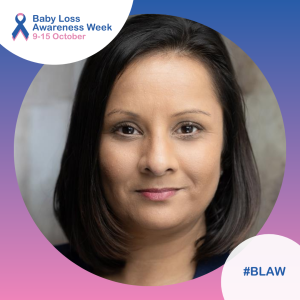 I lost my daughter on 22/05/15, due to the fact that she had a heart deficiency, two weeks after I got married to my now ex-husband.
My whole world was turned upside down when I longed for a child/children for many years. My first and only child was taken away from me and it has taken me some time to regrow as a person. I don't have any other children, as she was my child.
My princess Sophia.
And as hard as it may be even 7 years on, everything I do is for her. The hardest point for me is remembering her birth date in which she was actually stillborn due to being injected by the doctors to stop her heart beating. I felt awful at the time, and I felt it was my fault for not looking after myself more.
I just wanted my Sophia back to hold and never let go. She was mine.
---
Tommy's is the largest UK pregnancy and baby loss charity, funding research into stillbirth, premature birth and miscarriage. Dedicated to finding causes and treatments to save babies' lives as well as providing trusted pregnancy and baby loss information and support. For more information and support visit tommys.org.
Sands supports anyone affected by pregnancy loss or the death of a baby and works to save babies' lives. Contact their Helpline via phone (0808 154 3332) or email, or visit their Support Groups online or via Zoom.