19 Sep

Maja's story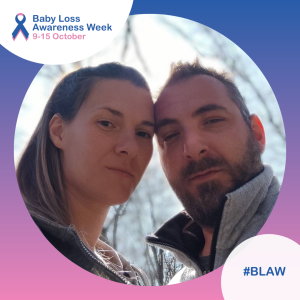 I was in the seventh month of pregnancy when most of the doctors told me that they did not see the baby's stomach on the ultrasound, but someone did. That gave me even more hope to carry the pregnancy to the end.
On May 2, my daughter Natalija was born. She was my first child. Immediately after the birth, she was taken to a neonatology hospital. At that time, there was a state of emergency in the country due to coronavirus. In the period of two months from the day of her birth, I saw her only three times, at birth, a month after, and after she passed away. The other days, I looked at her pictures. During the two months of agony when she was in the hospital, doctors fought for her life. They revived her twice. She, so small, managed to fight for her life twice. But still, she did not manage to continue living with us…
On July 9, she went her own way and left her incredible fight as an incentive that I must continue to fight. Her loss will never stop hurting the most.
---
There are many organisations that offer support to anyone affected by pregnancy and baby loss.
Tommy's is the largest UK pregnancy and baby loss charity, funding research into stillbirth, premature birth and miscarriage. Dedicated to finding causes and treatments to save babies' lives as well as providing trusted pregnancy and baby loss information and support. For more information and support visit tommys.org.