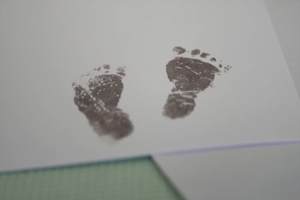 24 Aug

Landmark stillbirth documentary will help break the silence on baby loss

A major new documentary film called Child of Mine will help break the silence around baby loss, by bringing the painful reality of stillbirth to a mass audience when it airs on Channel 4 at the end of Baby Loss Awareness Week.

Filmed over 2 years at UCLH and the Rosie Birth Centre, Addenbrookes Hospital, Child of Mine sensitively follows three couples through their experience of stillbirth and pregnancy after baby loss.

This is a very powerful and emotional film that aims to raise awareness of issues relating to stillbirth, for both the general public but also, crucially, healthcare professionals, particularly those involved with pregnancy, birth and perinatal death.

The film was produced by True Vision who have a track record of producing documentaries on sensitive subjects.

Ahead of the TV broadcast there will be a number of preview cinema screenings around the UK; Sands and other charities involved in Baby Loss Awareness Week are providing bereavement support for anyone who needs this during or after the film.

The screening at the Curzon Cinema, Soho, London, on Monday 8 October will include a discussion chaired by Amanda Holden (who narrates the film), with director Katie Rice, Fiona & Niall, one of the couples from the film, Petals Chief Executive Karen Burgess, and UCLH Obstetrician Dr Melissa Whitten. You can book tickets for this screening here.

Other locations:

Monday 8 October: Picture House Cinema, Cambridge
This screening will be followed by a Q&A with Vicki & Bruce, one of the couples from the film, bereavement counsellor, bereavement midwife Janet Latimer and Rosie consultant obstetrician, Dr Gerry Hackett – all of whom appear in the film.

Monday 8 October: Cinema City, Norwich

Wednesday 10 October: Ultimate Picture Palace, Oxford

Thursday 11 October: Queens Film Theatre, Belfast

Content warning: please be aware that Child of Mine includes scenes of stillbirth, as we want everyone to make an informed choice about whether to watch it in a public setting.