19 Sep

Jemma's story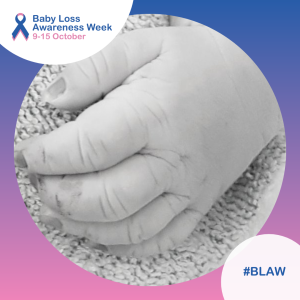 We lost our son Brody on 25-8-17 when he was stillborn at 39+3weeks. The previous day my waters had gone and I went into hospital to be checked over and all was OK. I was sent home for labour to kick off and an induction to be scheduled within 48hrs of my waters breaking.
My induction was scheduled for 7:30am which was approx. 28hr after my waters went, but I woke up around 2:30am on the 25th and went into the hospital as I was in labour. When I was checked over the midwives couldn't find a heartbeat, several checked, all left the room and then 1 popped back in and said, "you know this could go either way now".
Fast forward and I was ushered down for a scan and confirmed the worst, our baby boy had died. I gave birth to him on 25-8-17 at 11.52am. GBS was the confirmed reason for losing him and simply his protection went when my waters went the previous day. He has 2 younger brothers now to look after xx
---
There are many organisations that offer support to anyone affected by pregnancy and baby loss.
Sands supports anyone affected by pregnancy loss or the death of a baby and works to save babies' lives. Contact their Helpline via phone (0808 154 3332) or email, or visit their Support Groups online or via Zoom.
Tommy's is the largest UK pregnancy and baby loss charity, funding research into stillbirth, premature birth and miscarriage. Dedicated to finding causes and treatments to save babies' lives as well as providing trusted pregnancy and baby loss information and support. For more information and support visit tommys.org.