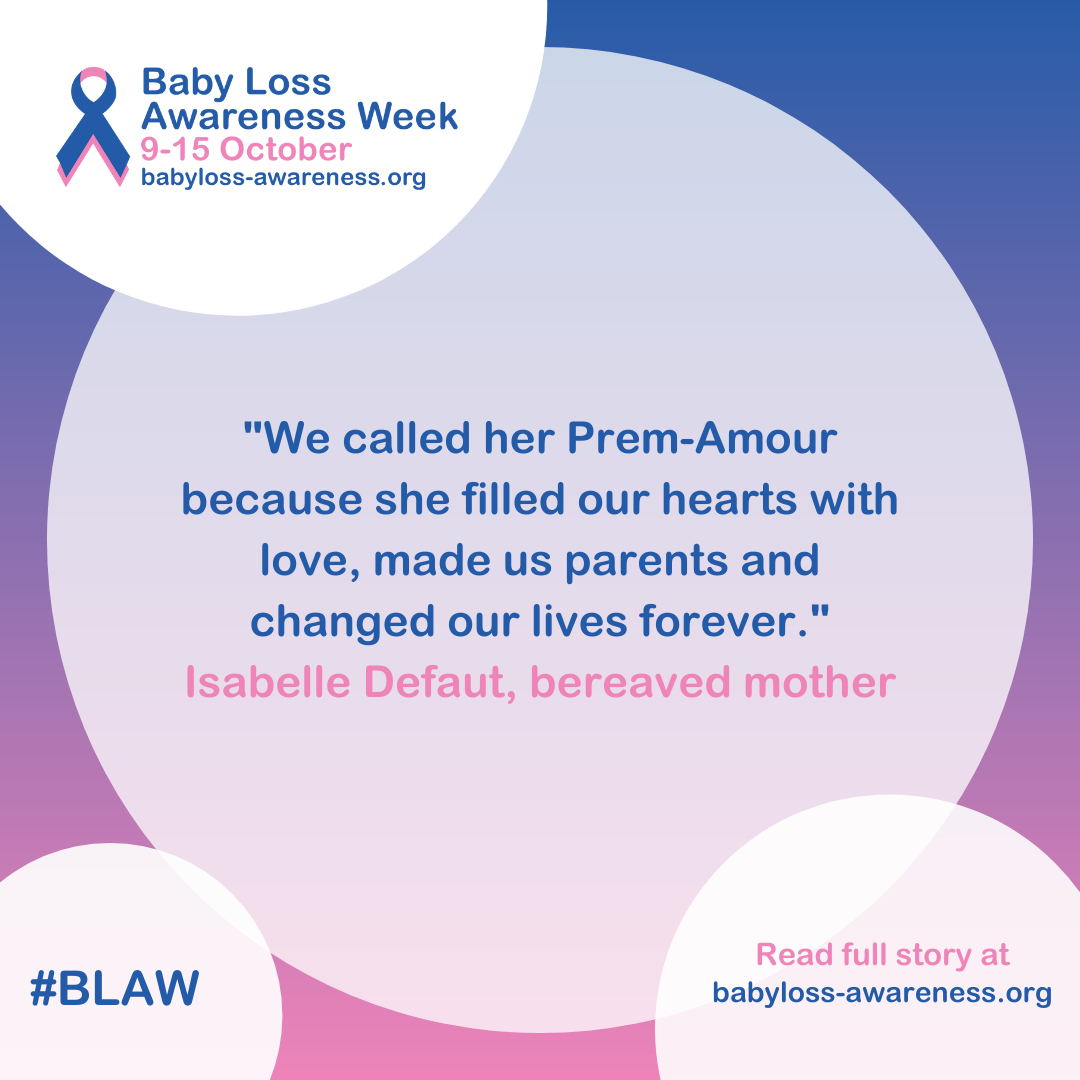 15 Oct

Isabelle's story

Our daughter Prem-Amour was born asleep on June 18th 2011. She was stillborn at 27 weeks. She suffered from growth restriction but we don't know why. We joined the Sanskrit and French word for love and called her Prem-Amour because she filled our hearts with love, made us parents and changed our lives forever."

– Isabelle Defaut, bereaved Mother

Isabelle has recorded her thoughts about Prem-Amour, and how she has found ways to look after her own wellbeing and her partner.
---
There are many organisations that offer support to anyone affected by pregnancy and baby loss.
Sands is here to support anyone affected by the death of a baby. Sands' free Helpline is available on 0808 164 3332 10am to 3pm Monday to Friday and 6-9pm Tuesday and Thursday evenings. You can also email helpline@sands.org.uk for support. www.sands.org.uk/support