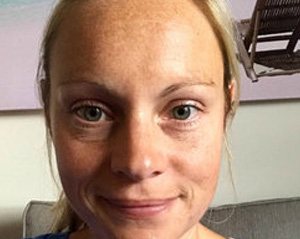 20 Aug

I have had six miscarriages since 2009…

During Baby Loss Awareness Week we're sharing different perspectives on baby loss from those whose experience is first hand. Today, Caroline shares her experience of multiple miscarriages. 

My name is Caroline Pocock and I have had six miscarriages since 2009. I had five before the birth of my son in 2012 and one since. My first miscarriage was the day before my 12 week scan and I thought everything was going well, until I started bleeding and cramping on Father's Day.

I tried to convince myself it was nothing to worry about, and even the doctors sent me away from hospital telling me I had to wait for my scan the next day. I was very open about my pregnancy and had told a lot of family and friends, and I found their support amazing. Then I had another miscarriage, again before 12 weeks. And another, and another and so on. The more losses I had, the harder it was for people to know how to react. I put on a brave face for everyone else but inside I felt like my heart had been ripped out and I couldn't see an end to my pain.

I was told the usual things like "it's not mean to be", "you're still young" and "at least they were early" but they weren't particularly helpful comments. I found that writing a diary really helped me to communicate how I was feeling to my family and friends – they were words I found hard to actually speak.

It was an incredibly lonely and frustrating time and I found I had to distance myself from some friends with small children or who were pregnant as I couldn't cope being around them. I also had to come off social media as any scan photos felt like I'd been punched in the stomach. Even a trip to the supermarket was hard in case I saw any pregnant ladies.

Now I have my beautiful five year old boy, Zachary, and I feel like the luckiest mummy in the world. I still look at him today and can't quite believe he is mine.