20 Sep

Tania's Story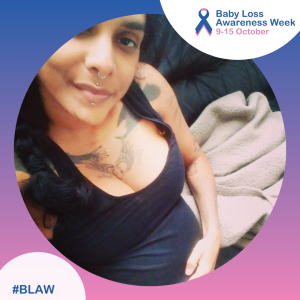 After going through a late miscarriage, Tania took pen to paper and wrote this poignant poem in tribute to her experience and her baby, Mika.
Stepping stones that all lead to being alone.
Faltering, running, falling.
Crying, screaming, calling.
Empty words upon a headstone.
Sinking stones that always lead to being alone.
Smiling, planning, waiting.
Healing, angry, hating.
Little one who never came home
Scattering of broken stones.
---
There are many organisations that offer support to anyone affected by pregnancy and baby loss.
The Miscarriage Association provides information and support to anyone affected by miscarriage, ectopic pregnancy or molar pregnancy with helpline, live chat, email service and online support available.
Helpline: 01924 200799 (Mon-Fri, 9am-4pm) Email: info@miscarriageassociation.org.uk