19 Aug

Pagan's Story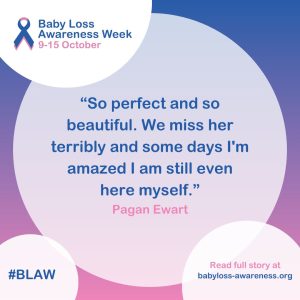 I work at the Window to the Womb Obstetric and Diagnostic clinic and at 18 weeks and three days on the 9th February we went for a gender scan. I laid in the room I have worked in countless times and was scanned by a sonographer who I knew very well.
Unfortunately, that also meant I could sense something was wrong when she went quiet. She informed us that our baby girl had sever spina bifida. We got referred to the NHS and had a confirmation scan on Wednesday the 12th February. Our little girl was too poorly to save and we had to make the heart-breaking decision to end the pregnancy. Our beautiful baby girl was born on Sunday the 16th February 2020 at 13:57.
So perfect and so beautiful. We miss her terribly and some days I'm amazed I am still even here myself. Our 6 year old Ellie would have been the best big sister.
---
There are many organisations that offer support to anyone affected by pregnancy and baby loss.