19 Aug

Catherine's Story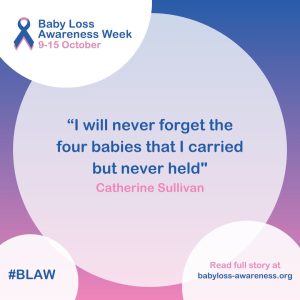 We struggled to start a family suffering a miscarriage after our first attempt and a further three ectopic pregnancies which resulted in three lots of emergency surgery and the removal of both fallopian tubes.
After all the trauma we had a successful round of IVF and we were lucky enough to welcome my son into the world in 2017. I will never forget the four babies that I carried but never held, the love I felt for the them from the moment I got a positive pregnancy test and the isolation and emptiness I felt after each loss.
---
There are many organisations that offer support to anyone affected by pregnancy and baby loss.
Sands supports anyone affected by pregnancy loss or the death of a baby and works to save babies' lives.
Contact their Helpline via phone (0808 154 3332) or email, or visit their Support Groups online or via Zoom.
The Ectopic Pregnancy Trust focuses on early pregnancy loss through ectopic pregnancy. It is the only charity focusing on ectopic pregnancy in providing such extensive general information and peer support for anyone experiencing the condition. For more information and support visit www.ectopic.org.uk.